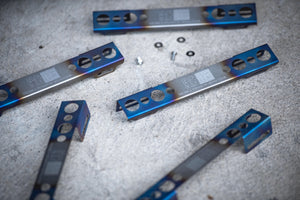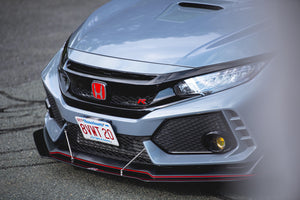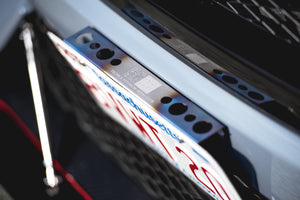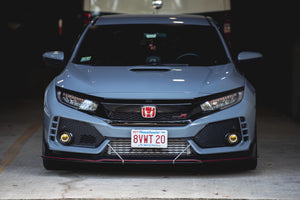 Kyouteki Gundan Titanium License Plate Bracket.
Slotted mounting points to work with both USDM and JDM Bumpers. Anodized ends with Japanese Rival Club Logo engraving. Brushed Titanium, with Japanese Rival Club Logo . Available in "Straight" and "Tilt" Version to tickle your fancy. 8 laser cut channel design for Good Luck.... バンバン走ってこい!
° Full Titanium Bracket・Rival Club Laser Engraving
° Tilt & Straight Mounting Option Available (Please Choose/バージョンお選び下さい)
° Works with USDM ⚡︎JDM Plate & USDM Bumper ⚡︎ JDM Bumper
° Sold Individually
★★★★

° FREE SHIPPING!
° Please allow 1-3 DAYS for orders to be processed for shipping.
° All Sales Final
* CALIFORNIA PROPSITION 65 WARNING.
** All mounts are tested mounted before being sold. Faint markings may exists to areas not visible when mounted.
*** Each bracket is hand anodized making each bracket unique. 
**** Due to the process to bend premium grade titanium, faint marks from bending, laser cutting, NOT all imperfection can be removed with bead blasting. 
***** Hardware NOT included.